Professional
Training
The Only Solution Purpose-Built to Power
the Business of Learning.
Schedule a demo
With our previous system, it always
felt like we were living on the
ragged edge of disaster. Thought
Industries provides an integrated
system with built-in authoring,
e-commerce, and multi-tenant
delivery capabilities that we needed to continue our growth."
Clyde Seepersad
The Linux Foundation
Innovative Tools, Insights, and Integrations to Optimize Your Program and Power Your Business
Delivering an online learning program doesn't require a small army and towering tech stack. Achieve program growth and success by optimizing your education program with tools that provide easy ways to plan, manage, update program performance and acquire new learners.
Create branded, consumer-grade learning experiences
Drive revenue with flexible business models
Get the insights into program and learner performance to grow your business
Built to provide exceptional learning experiences for external audiences
Deliver compelling learning experiences to engage learners throughout their lifecycle. Offer a dynamic mix of content types, opportunities for social learning, gamification, and personalized resources that today's online learners expect.
More than 25 content modules to create exceptional learning experiences
Adaptive learning paths to keep your learners engaged and moving towards course completion
Social learning and gamification to share with peers and reward progress
For the first time, students can see their full training history in one place, which is huge for us. We've always had disparate systems for enrollment, grades, and course delivery. The opportunity to bring everything into one location is amazing. It's hard to explain how valuable that is to us."
Christina Lanham
Industrial Training International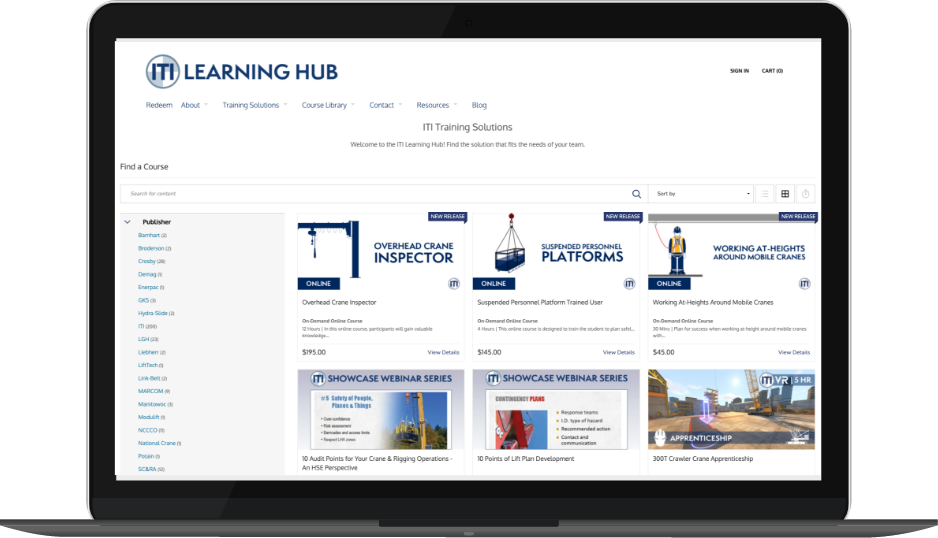 Support has been excellent. Our Customer Success Manager has been our champion at Thought Industries. Combined with the CEO and Director of Product, we've been working with real rock stars who understand our business needs."
Mike van Buren, VitalSmarts
Leverage strategic tools to align with your business model
Offer a variety of ways to engage with your content based on your learners, your curriculum, and your business, all from a single point of entry. Activate strategic integrations that power e-commerce, marketing automation, and CRM platforms with capabilities that grow and serve your program.
Sync data between Salesforce and your learning site with the The Thought Industries Salesforce Managed Package
Offer live training sessions from your learning site by leveraging our out-of-the-box webinar integrations
Import and export content using SCORM, SCORM Connect, and xAPI
2021 Top Rated Learning System
"A first. A system solely in the B2B/B2C segment, which is customer education/channel partner (aka extended enterprise). Feature-wise for this segment, they dominate. Outstanding system, with a deep understanding of how to achieve results for a sector that many play in, but so few really get. A Gold Pick (which means, I'd buy this system tomorrow if I ran B2B/B2C for customer education / training / partner training, franchises, for example)."
— Craig Weiss, The Craig Weiss Group