First Time the Craig Weiss Group Has Awarded the Top Spot to an External-Facing LMS Reflecting Rapid Market Expansion

Thought Industries, the leading enterprise learning platform for customer, partner and professional training, has been named the #1 learning system for 2023 by e-learning analyst Craig Weiss (of The Craig Weiss Group).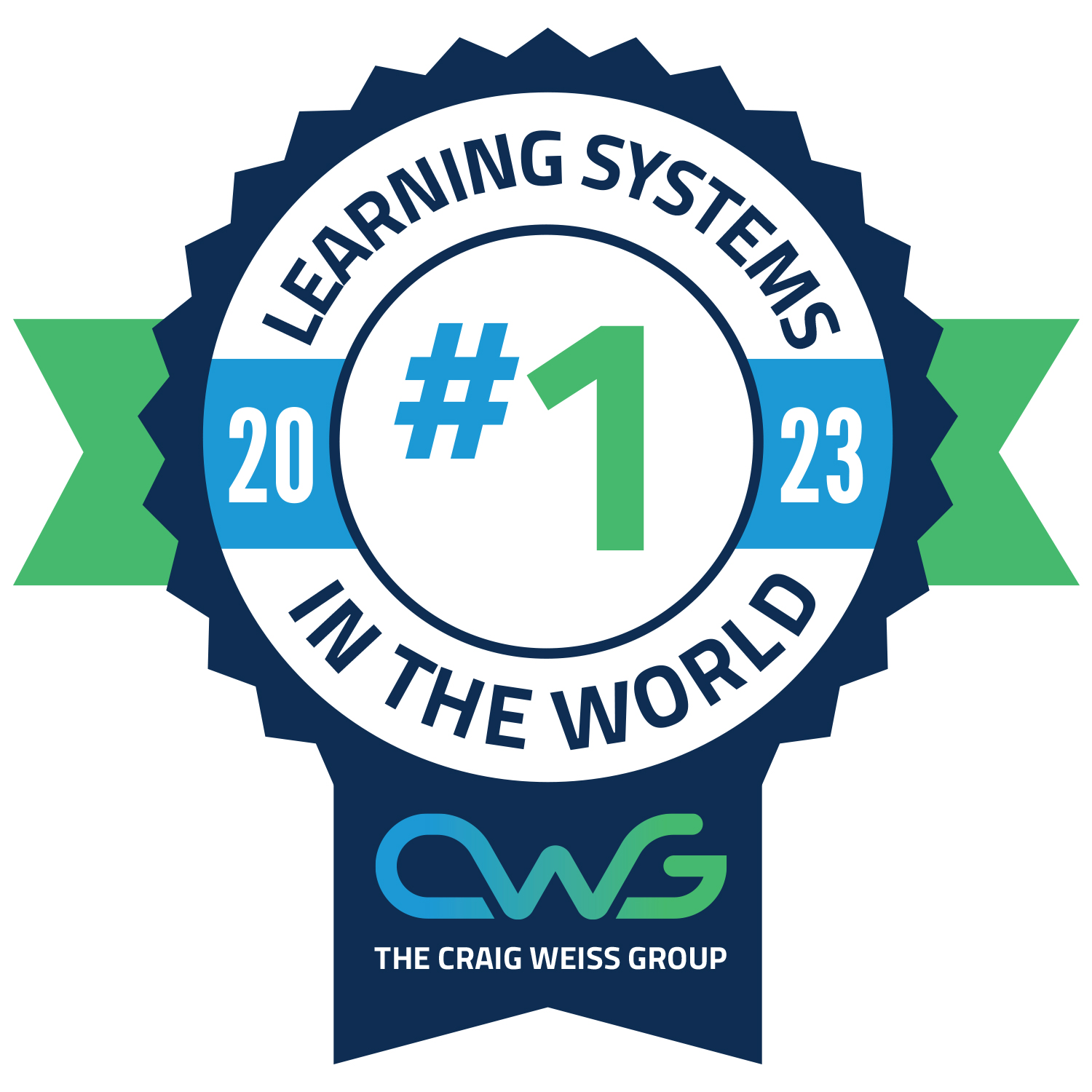 This is the first time an external-facing learning management system (LMS) has achieved the top spot in Craig Weiss' ratings, reflecting the rapid growth of the external learning market. Thought Industries was named the #1 Learning System for Customer Education in 2022.
In choosing Thought Industries for the top spot, Mr. Weiss identified a number of key strengths that separate Thought Industries from a highly competitive field:
Helium: Truly headless technology, allowing limitless customization and extensibility.
Panorama: Unlimited scale via branded, multi-tenant learning environments
Great learner and administrator UX/UI
Solid reporting and metrics
Barry Kelly, CEO of Thought Industries, said: "I'm so proud to see Thought Industries named as the first-ever external-facing learning system to take the top spot in this prestigious list. Securing the #1 spot out of over 1,000 learning systems is no mean feat, and innovations such as Helium will help our customers grow in ways we never thought possible. It's an honor working with such innovative partners every day, and I'm particularly grateful for all that our team has accomplished."
"Thought Industries is the best of the best, out of more than 1,000 competitors," said Craig Weiss, CEO and Lead Analyst at The Craig Weiss Group. "Helium is a game changer. There is no doubt in my mind that it could rapidly change the industry."
This #1 ranking follows Thought Industries 2022 Gold Brandon Hall Group Excellence in Technology Award, and its placement on the Top 20 Specialist Learning Systems 2022 list by Talented Learning.
Explore the top 10 learning systems for 2023 on the E-Learning 24/7 website, or schedule your demo of the world's #1 learning system here.
About Craig Weiss
Craig Weiss is the CEO and lead analyst for The Craig Weiss Group, which provides analyst, advisory, and consulting services to buyers and vendors in the e-learning industry. He is the founder of FindAnLMS.com, a site that offers the ability to research, compare, and engage with learning systems from around the world. He has been identified as one of the most influential people in the world for e-learning and the most influential in the world for learning systems. Craig writes the E-Learning 24/7 blog, which is read weekly in 174 countries, territories, and colonial territories. Additionally, he has written for numerous publications and speaks regularly at conferences and events around the world.
About Thought Industries
Thought Industries powers the business of learning with the industry's leading enterprise learning platform for customer, partner and professional training.  The company was founded in 2014 around the core belief that online learning experiences should be modern, intuitive, engaging, and scalable. Today, the Thought Industries growing team builds and maintains the only learning platform with completely native tools and integrations that drive higher customer engagement, learner proficiency, and retention. Headquartered in Boston, Thought Industries has offices across North America and Europe. For more information, visit thoughtindustries.com and follow the company on LinkedIn and Twitter.