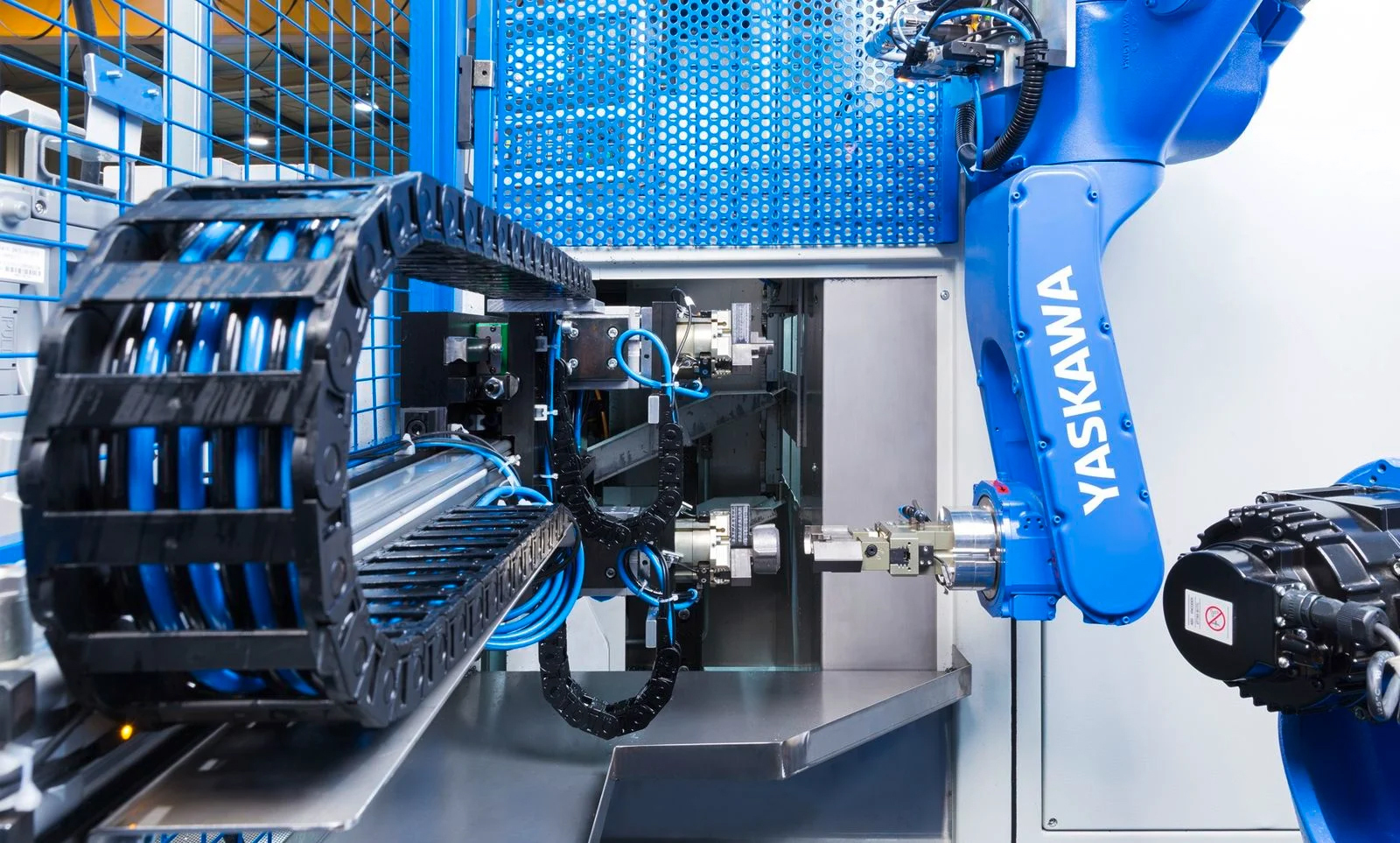 CASE STUDY
Yaskawa More Than Doubles Learner Adoption to Manufacturing Customers in 4 Months
2X
Yaskawa is the leading global manufacturer of low and medium voltage variable frequency drives, servo systems, machine controllers, and industrial robots.
Based in Waukegan, Illinois, Yaskawa America's Drives and Motion Division customer training program ensures that customers know how to use, program, and get the maximum value out of their Yaskawa products, ensuring they have all the information they need to become happy, loyal customers.
Yaskawa America trains around 4,000 people a year, in the field, online, and at their Illinois HQ. Since 2014, they have used a homegrown LMS to manage their learning, and while it was fit for purpose when it was initially built, the lack of automation in the LMS made it difficult for the training team to manage training at scale. At one point, they had to hire a temp to help them grade tests submitted to them by hand, and Yaskawa realized that they had outgrown this solution.
They knew that they needed an automated, self-service solution to manage learners more efficiently, without all the labor-intensive manual work. This was particularly important when it came to Yaskawa's four engineering certification programs, all of which were previously managed across different spreadsheets and databases.
In late 2021, Yaskawa approached Thought Industries to create and implement a new learning platform to support their customer education program, and the solution went live for certified specialists in May 2022. Their Thought Industries learning platform enables Yaskawa to create targeted learning for specific learner groups, open up access to elearning, and report on important data for better insights into learner activity and behavior.
Some of the key results from Yaskawa's work with Thought Industries include:
More than 2x learners in just four months, going from 900 to 1,935 people
Old style paper tests were set up in the system and are now graded and posted automatically, eliminating hours or manual grading with the previous system. More than 80 man-days of work saved in the department per year
Our CEO asked, 'If the sky was the limit and you were going to pick the best LMS for us, which one would you pick?', and I said 'If you really want to wow the customers and show them all the stuff that we can do and just blow their doors off, then go with Thought Industries.
John Autero, Manager, Technical Training Services, Yaskawa
THE CHALLENGE
Yaskawa needed to replace its outdated, labor-intensive LMS with a modern alternative to fully support its customer training program.
THE SOLUTION
They chose the Thought Industries learning platform to target specific learner groups, automate learning processes, and streamline assessments for engineers.
The Challenge
Yaskawa's previous LMS was developed in-house back in 2014, and was proving extremely labor-intensive and limiting for their growing customer training program. They needed a new LMS to help them deliver high-quality training to engineers and distributors, get more learners in the system, and to ultimately encourage product adoption from happy customers.
In our old system, everything was very manual. As we got more and more people trained, we couldn't keep up with putting all these people in the system. It was overloading us just trying to handle all that.
John Autero, Manager, Technical Training Services, Yaskawa
What we're trying to do is make sure that the training that we offer, just like everything we do, is the best in the industry. We knew that going with Thought Industries would get us there.
John Autero, Manager, Technical Training Services, Yaskawa
The Solution
Yaskawa chose the Thought Industries learning platform following a lengthy selection process, as it aligned perfectly with their customer training requirements. They "soft launched" the LMS in May 2022 to 900 engineers, who are delighted with the ability to complete their tests and certifications online via the learning platform.
The use of Panorama also enables Yaskawa to set up distinct learning paths for different types of learners, as well as different regions in the US. These Panoramas give sales engineers the ability to monitor the learners in their region, putting vital information about training, expiration dates, and certifications at their fingertips. Using Panorama to manage learner groups makes it significantly easier to stay on top of new learning that is relevant to each group, without the need to manually inform each individual.
More than 2x
increase in learners in just four months, going from 900 to 1,935 people
More than 80
man-days of work saved in the department per year.

Next up, Yaskawa will open up its LMS to the public, where people can browse the Yaskawa course catalog for a variety of training offerings. eLearning Modules, self-guided lessons, in-person classes as well as live online classes are all offered through Thought Industries. They will also work on releasing new learning paths, to ensure that specific groups of learners remain up-to-date and fully informed about Yaskawa products.